Planerade och väntande kullar under våren 2020!


Planned and waiting litters spring 2020!



——————————————————————————————————————————————–
Kull väntas första helgen i maj!

Litter is expected first weekend in may!



Far: Ch Nino Di Dworek*PL, choklad (b) HCM negativ
GIC SE*BaraBus Vicky Pollard, chokladspotted (b24) HCM negativ, HD normal
Förväntade färger:
Choklad och lila (b, c)
Chokladtickad och lilatickad (b 25, c 25)

——————————————————————————————————————————————-
Planerad parning!




Planned mating!
Far: Suncat´s Sparks Will Fly, creme harlekin (e 02 62) HCM negative
Mor: IC Loucy Lou von Xadon, svart (n)  HCM negative

Förväntade färger:
Hanar: svart, blå, choklad, lila (n, a, b, c)
Honor: svartsköldpadd, blåsköldpadd, chokladsköldpadd, lilasköldpadd (f, g, h, j)
Alla dessa färger med eller utan vitt. /These colours with or without white

………………………………………………………………………………………………………………………………………..
Planerad parning till sommaren!


Planned mating, summer 2020!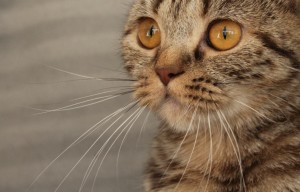 "Mango" (CH S*Alway´s Gaby) chokladtabby (b22) ska paras med en blåtickad (a 25) innan sommaren hoppas jag!
——————————————————————————————————————————————
Kattungarna flyttar när dom är 12-14 veckor. Då är dom fullvaccinerade, registrerade i Sverak (Fifé) med stamtavla, veterinärbesiktade och ID-chip märkta. Dolde fel-försäkrade i Sveland. 
Man kan tidigast tinga en kattunge hos mig när den är minst 4 veckor gammal.
Reserverad – någon är intresserad av just den kattungen men att man avvaktar utveckling. 
Tingad – någon har erlagt handpenning och skrivit på ett tingningsavtal
Såld – kattungen har flyttat till sitt nya hem.
A kitten have to be at least 12 weeks old before moving. If the kittens move to another country it has to be at least 15 weeks and vaccinated for rabies.
The kitten will be fully vaccinated (except rabies), registred with pedigree in Sverak (Fifé), veterinary checked and ID-chip before moving.
Al the extra costs for rabiesvacc and passport and other extra will the new owner pay for.
The kitten must be at least 4 weeks old to book.
Reserved – someone is interested in this kitten but waiting for devolopment.
Booked – someone has paid a deposit and signed a contract.
Sold – the kittens has moved to his/her new family.