Men inte här

Nej det är fina S*Alway´s Wild Wellington (BRI c 02 62) som blivit pappa till två stora fina vitfläckskullar

No not here

It is S*Alway´s Wild Wellington (BRI c 02 62) that had become a father to two beautiful bicolour-litters

Först föddes 5 stycken supersöta blå-vita hanar hos LizPaws i Mariestad.
Oerhört jämn och fin kull.
Ni kan titta in på Elisabeths hemsida för mer info. Fotograf är Elisabeth.
First there was 5 blue-white males born at LizPaws.
You can look at here hompage for more info. Click on the cattery name to go there. Photographer is Elisabeth.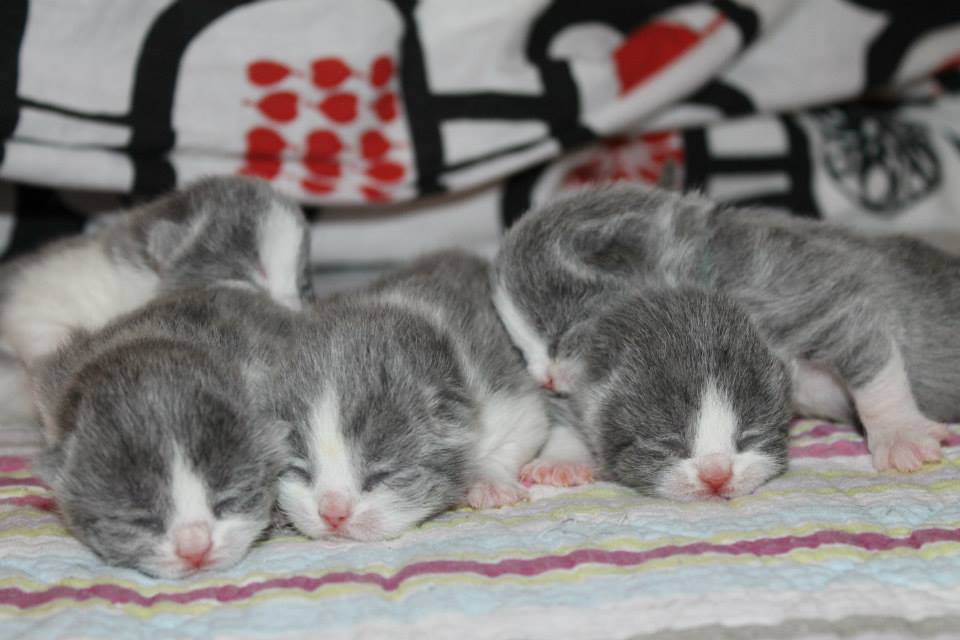 Sen idag så föddes hela 7 (!!) stycken vitfläckar hos Moa i Nyköping. Fotograf är Moa.
4 creme-vita hanar, varav en harlekin som sin far.
2 blåsköldpadd-vita honor
1 blå-vit kön okänd just nu.
Moa har ingen hemsida ännu då detta är hennes första kull.
Men här kan ni se stamtavlan på ungarna: pedigree
Moa kan ni maila till på den här adressen: talktomoa@live.se
Eller ring på tel: 0762527605.
Then today there was born 7 (!!) kittens, all bicolours, one is harlequin like his father


4 creme-white (one harlequin) males
2 bluetortie-white females
1 blue-white, don´t know if it is a female or a male yet
The breeder is all new and does not have any homepage.
But you can see the pedigree on the kittens here: pedigree
If you want to contact Moa you can email her: talktomoa@live.se
Photgrapher is Moa.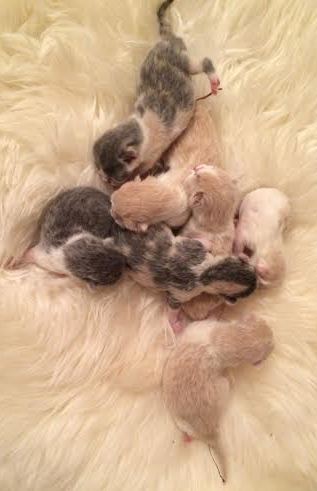 Sen har jag uppdaterat med nya bilder på Majsan (Zaazou). Tagna av Liselott


Majsan ställdes bara 3 gånger förra året men hon gjorde det med den äran.
Gå in på Females för dom roliga nyheterna!
Har även uppdaterat planerade kullar för nästa år med bla bilder.
Nya bilder på Z-kullen också, förstås! Bara två veckor kvar nu innan dom flyttar till sin nya hem.
Updated with new photos on Majsan (Zaazou). Photographer is Liselott.
Look att Females for new about her


Updated planned litter for next year.
Updated Z-litters photos. It is only 2 weeks left before they move till there new homes.